Many Different Charts
Over 35 different charts and over 500 different maps make it easy and flexible to present your data for maximum effect. Create just one, or make an infographic with as many charts as you want.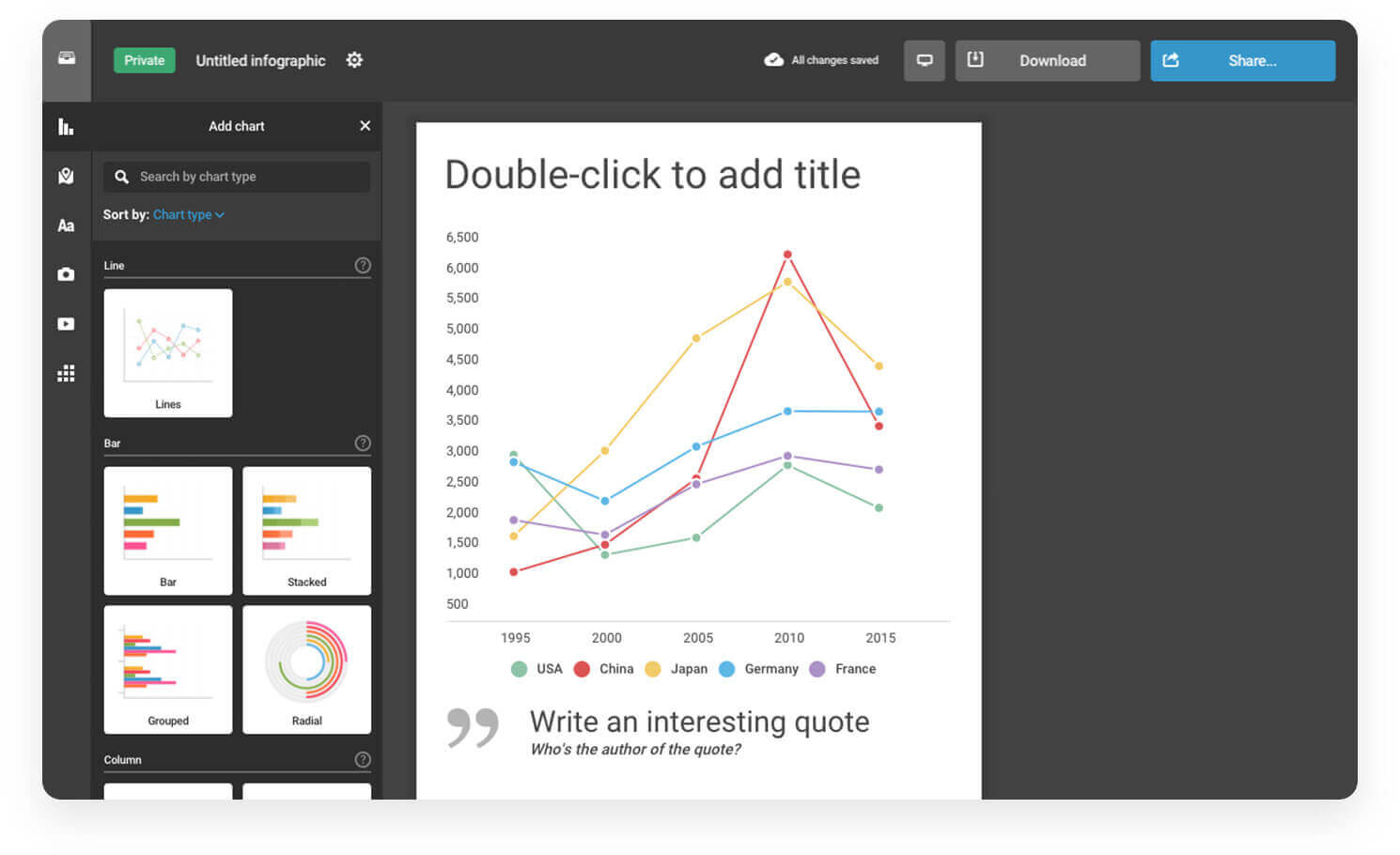 Beautiful Designs From the Start
We make your data look its best. The over 20 ready-made designs help you get beautiful charts and visualizations out quickly.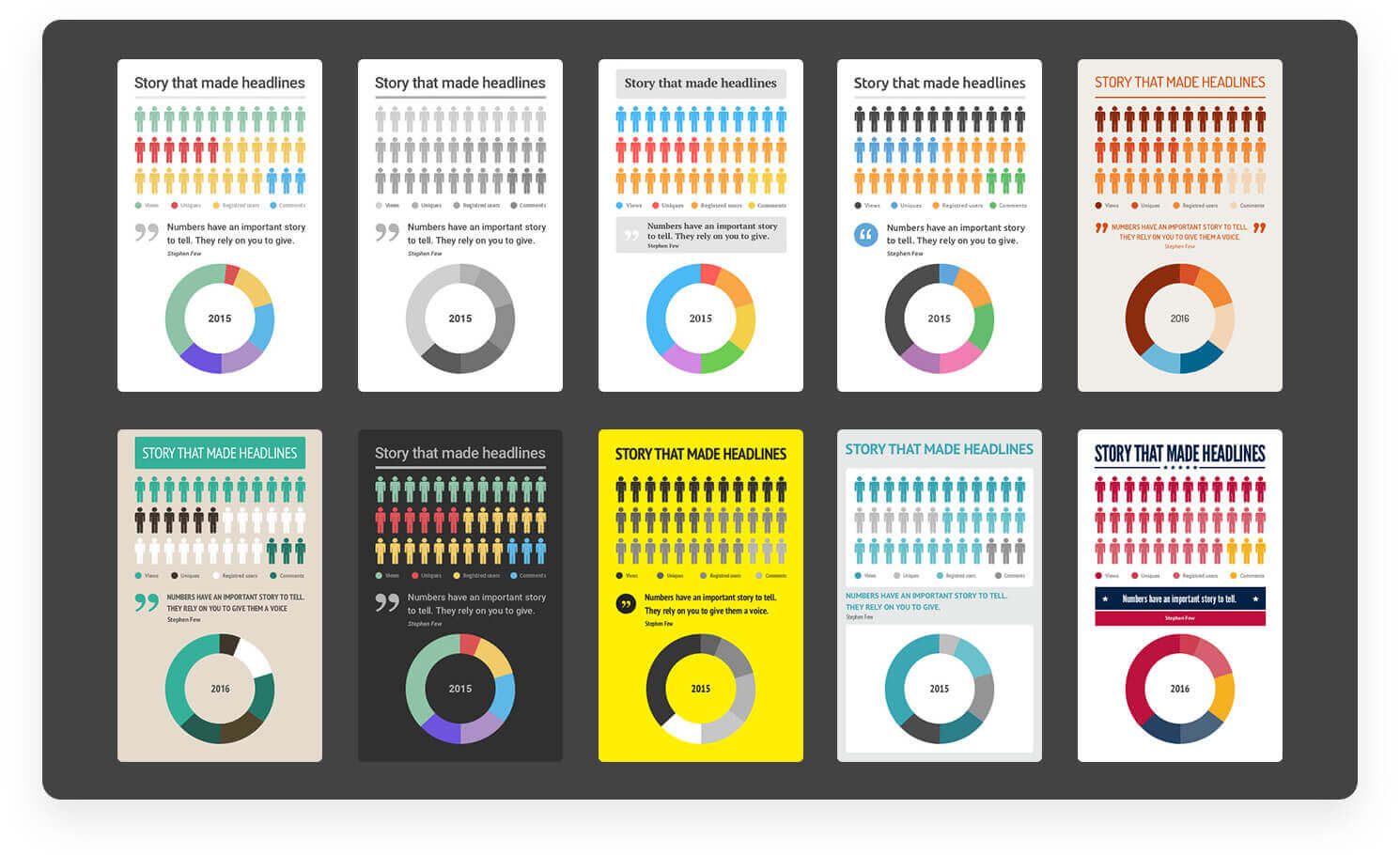 Edit Your Content, Customize Your Style
The simple, light-weight data editor is immediately familiar. You can edit colors, styles, and display options to make your data fit your message.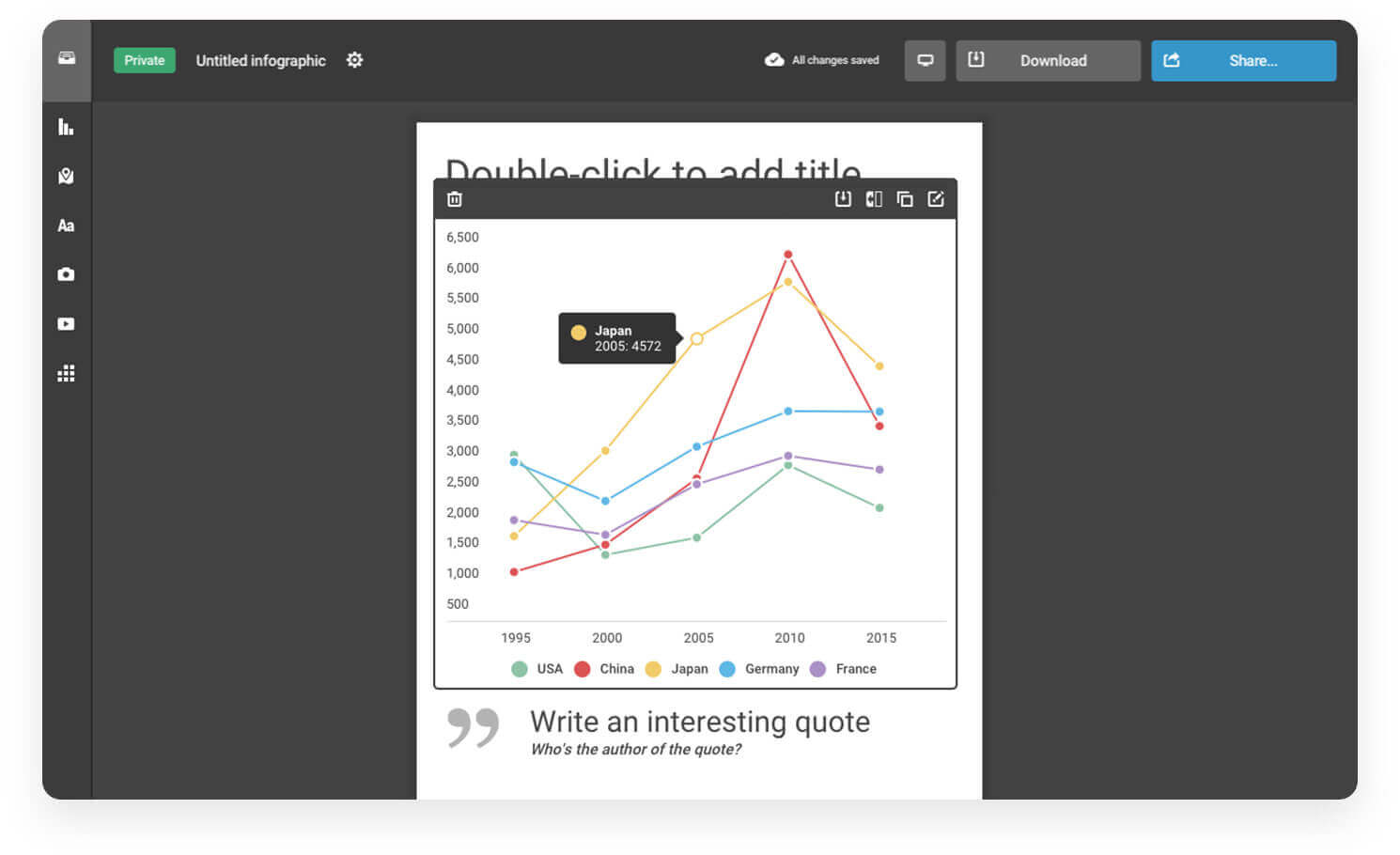 Bring Your Data in Easily
Edit data directly in the editor, connect to a data source in the cloud, or upload a spreadsheet. You can also search through millions of public World Bank, UN and other sources right from inside the product.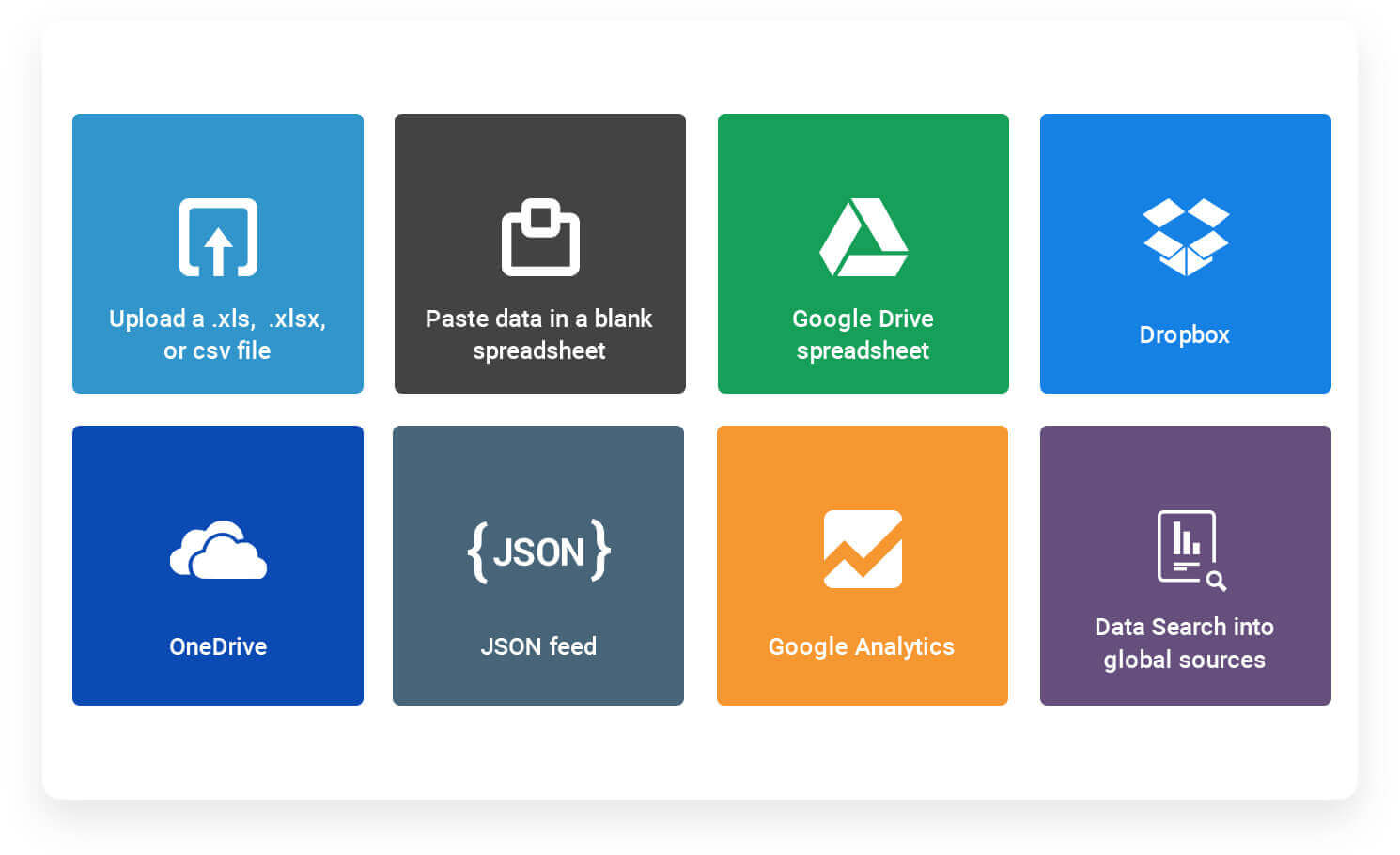 Interactive Data Visualizations
Infogram creates interactive charts and graphs to make your data engaging. Your audience can explore the data by switching between data sets, and see the differences animate right in their browser.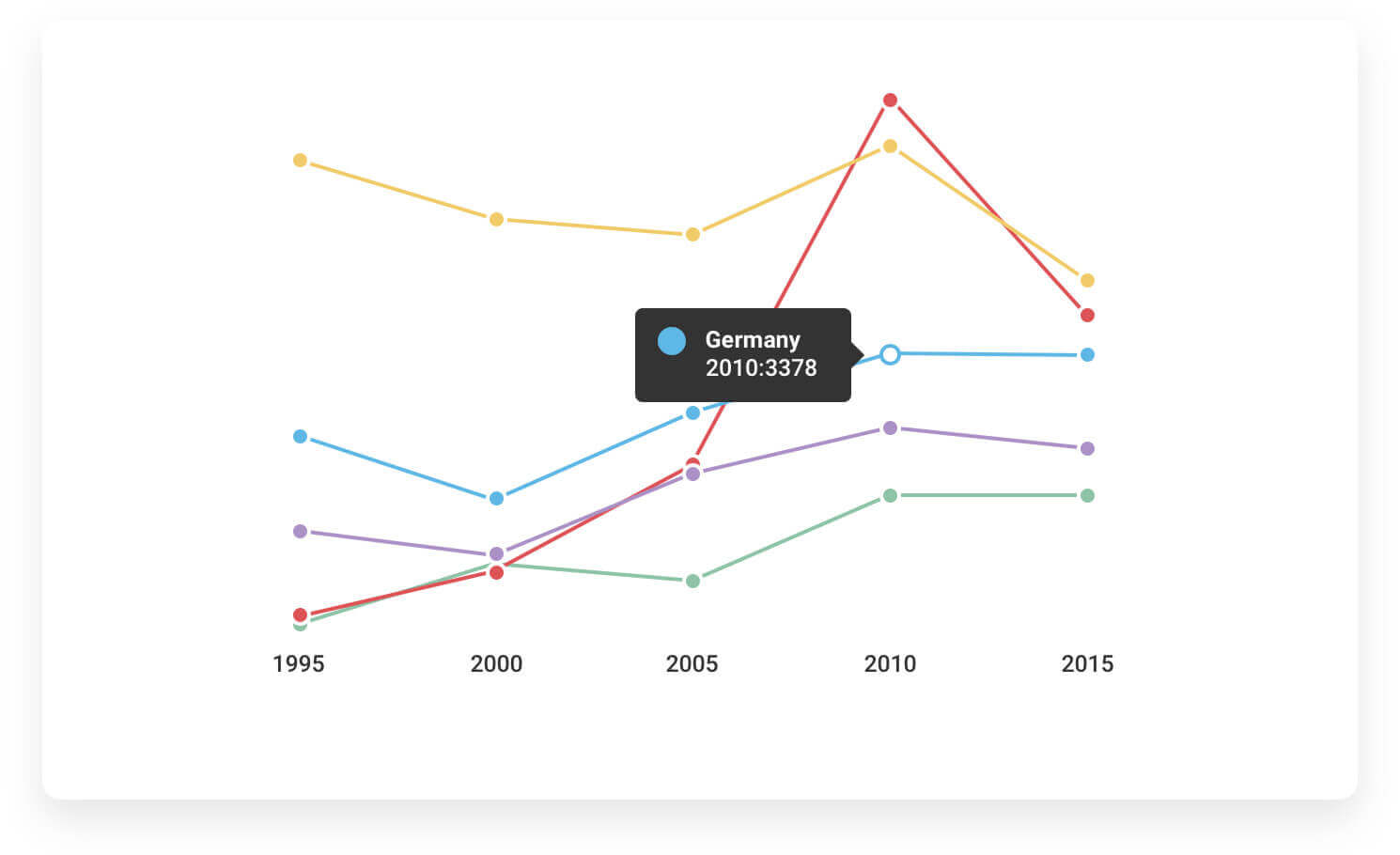 Make Animated GIF Charts
Grab your viewers' attention across all social networks by turning your chart into a GIF! GIFs make your data stories more effective, exciting, and easy to share.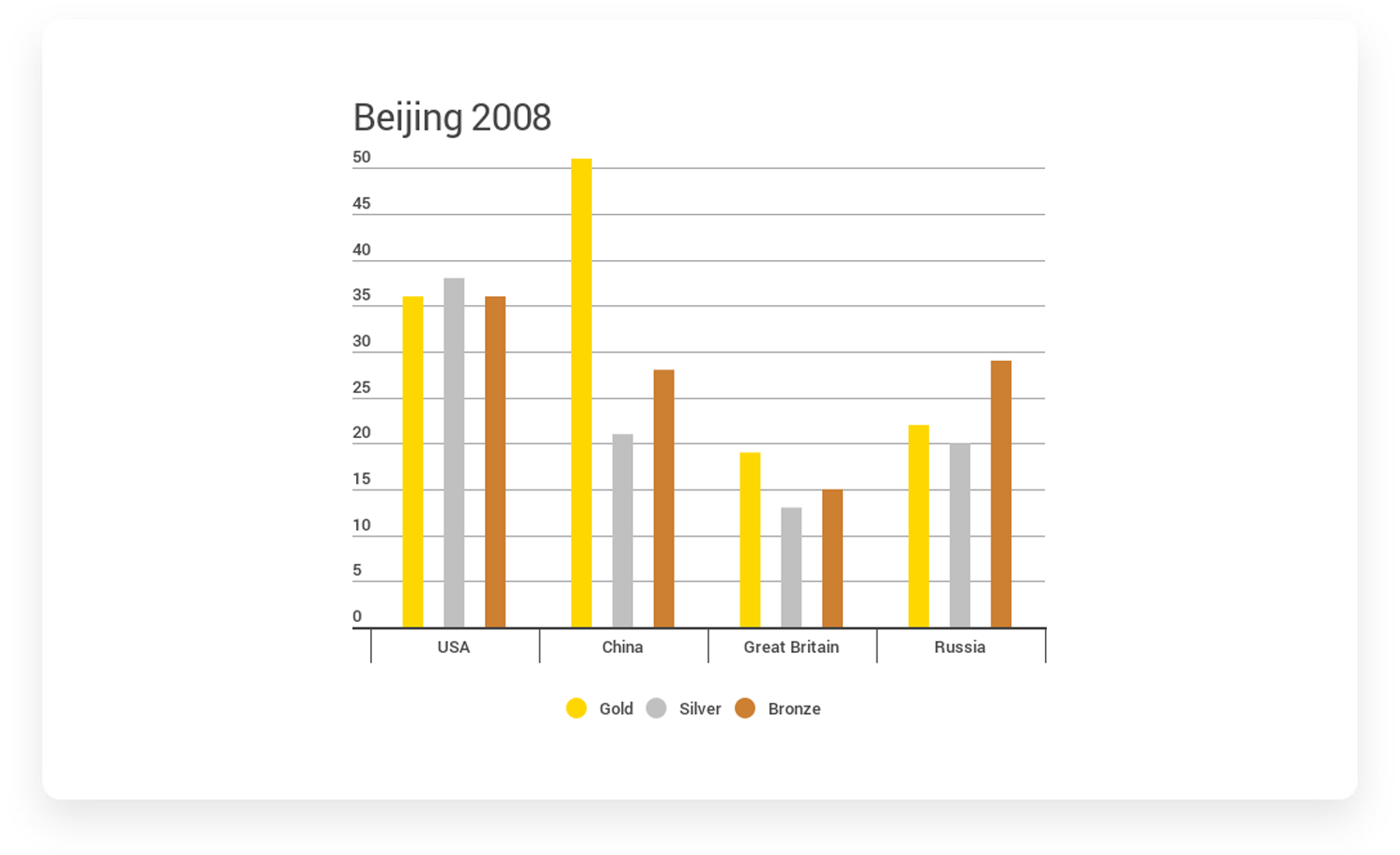 Create Interactive Maps
Turn your data into beautiful maps that help you better inform your audience. Visualize your data over 500 countries and regional territories with Infogram's interactive heatmaps, geographical time-series data or simply by adding markers to maps.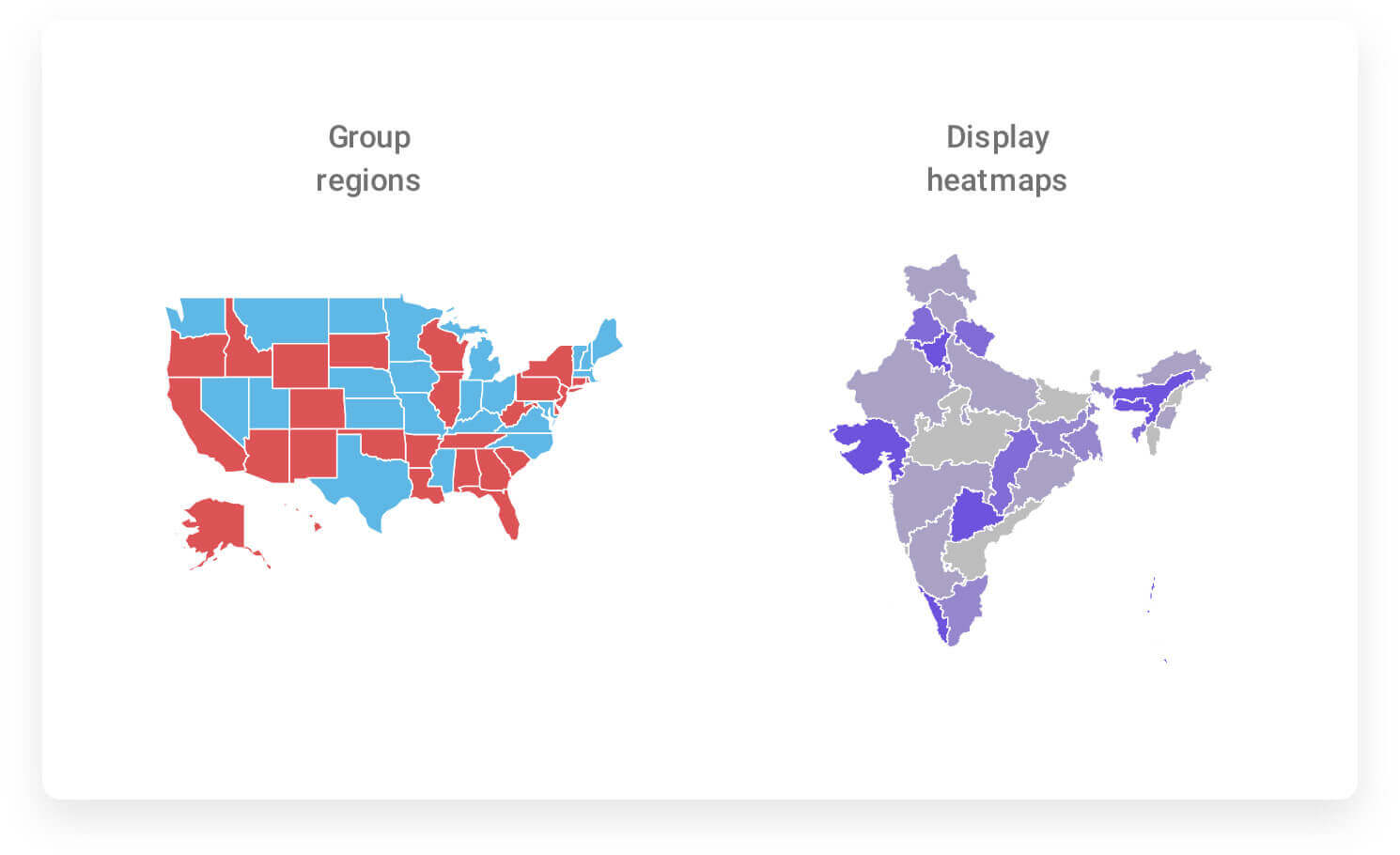 Publish Your Content: Responsive Embeds,
Powerful Downloads
Add Infogram's data visualizations to your webpages easily with our responsive embeds. Or, download them as PDF, PNG, or even interactive HTML exports for enterprises who want to self-host their charts and graphs.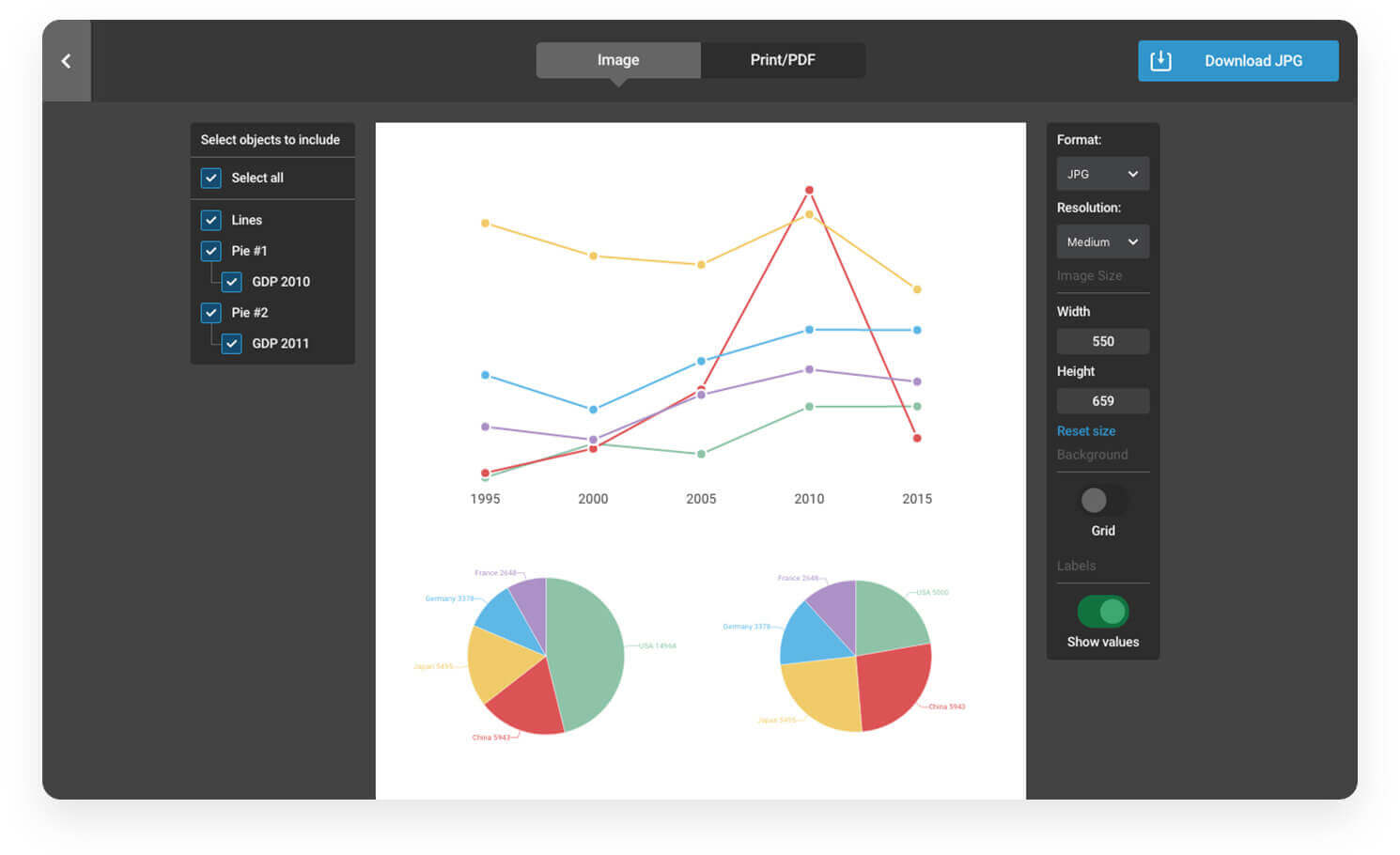 API for Deeper Integrations
Use our JSON data-in and
our API
to integrate Infogram with your platform directly.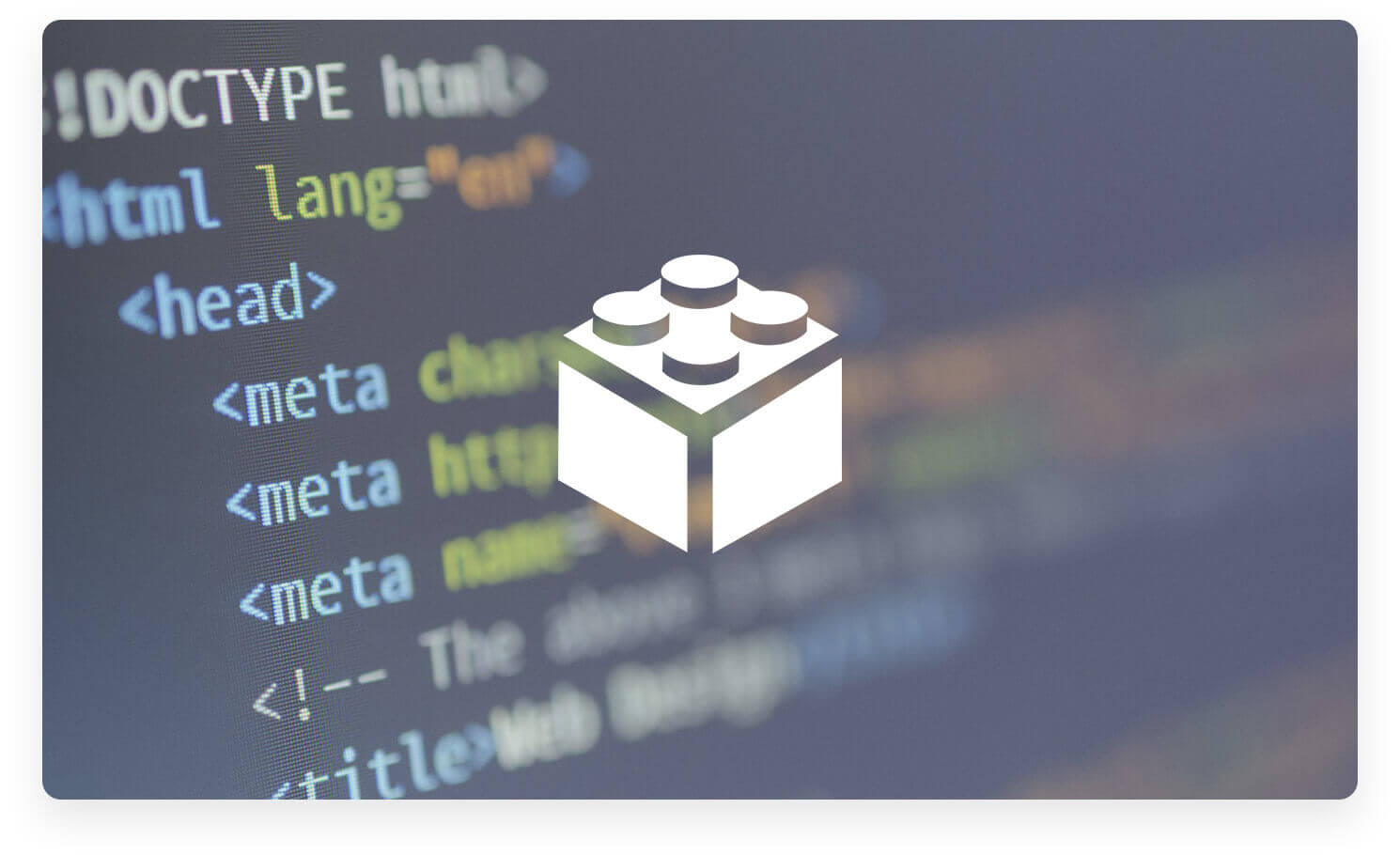 Works Well in Teams